Suspension Type Individual Drive System for Pressure Feeder and Mill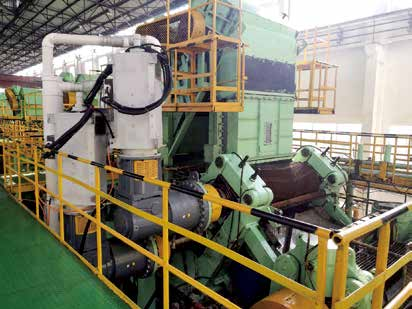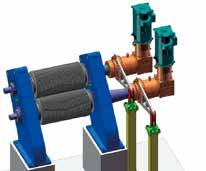 As an advanced drive form, suspension type individual drive system can replace the traditional reduction gear drive system, which can be used to drive the pressure feeder and the mill to improve performance of the equipment and the production efficiency.
Suspension type individual drive system consists of motor (DC or AC frequency conversion), suspension planetary reducer, torque arm, gearbox lubrication system and motor speed control system. The motor and planetary reducer are combined and integrated, which are directly installed on each roller shaft to drive rotation of the rollers through DC or AC speed regulation.
Compared with traditional transmission system of pressure feeder and mill, suspension type individual drive system does not need the square couplings or sling couplings between the gear box and the pressure feeder& the mill, and the end of roller does not need the pinion.
The suspension type individual drive system has the characteristics of short transmission link, high transmission efficiency, low failure rate and compact structure.
● Since the couplings and pinions at the end of roller between gear box and the pressure feeder & the mill are cancelled, the whole drive system is more compact with reduced driving equipment involved, reduced fault points, reduced wearing parts, higher transmission safety and lower maintenance cost.
● The suspension type individual drive system occupies a small area, and does not need a separate motor and reducer foundation. The milling workshop can be designed narrower, which saves the cost of civil engineering of the milling workshop and the motor & gear box of the mill.
● The suspension type individual drive system drives each roller independently, thus each roller can be set with different speed separately. The sugar factory can make differential control of the surface speed of each roller of the mill according to production requirements, so as to make speed control of the mill more accurate, which is conducive to feeding in and sugar extraction of cane, so as to achieve the best milling performance.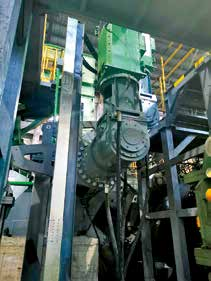 We could not find any corresponding parameters, please add them to the properties table